How to use Chats Rescue feature
Included for free in plans
VIP
PRO
Even when the chat stays open in the operator's My tab, you can imagine a situation where a repeated message from a visitor goes unanswered. The operator may not answer for various reasons: he left for a break, was busy on a phone call, working on a complex question from another client, etc.
To prevent this from happening, JivoChat has a "Chat Rescue" feature.
How Chat Rescue Works
If an agent accepted the chat but did not answer it within the set time, the chat will return to the Inbox tab and will be offered to all operators assigned to the channel.

You can also set a timer for chats with which the agent is already working - in this case, when the timer expires, the system prompts the agent to close the dialog, or continue working with the client by sending a new message.

If the agent ignores the notification, the chat will be displayed to the other operators assigned to the channel. After receiving the notification, the new agent can join the chat to help the client or end the conversation by clicking the appropriate button on the chat screen.
Enabling Chat Rescue
1. In the JivoChat app or Web app, click go to Manage -> Channels -> Settings (next to the website name).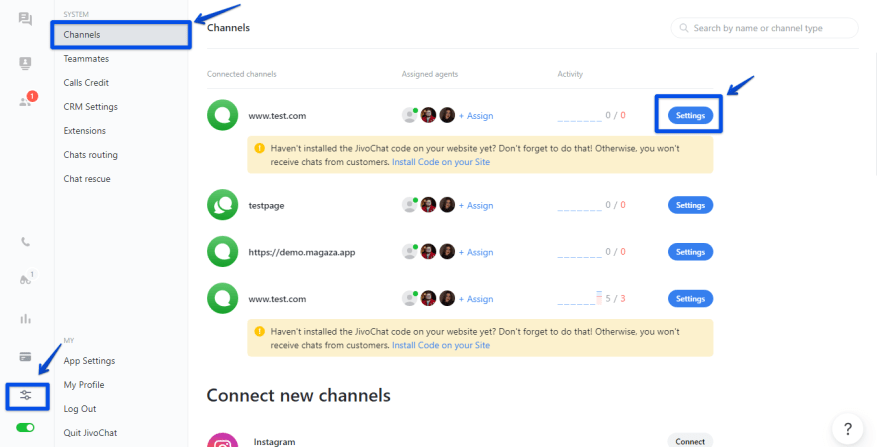 Or you may go directly to the Chat rescue tab on the system menu. You may use the slider to activate the feature for the desired channel and access its settings by clicking on the wheel symbol.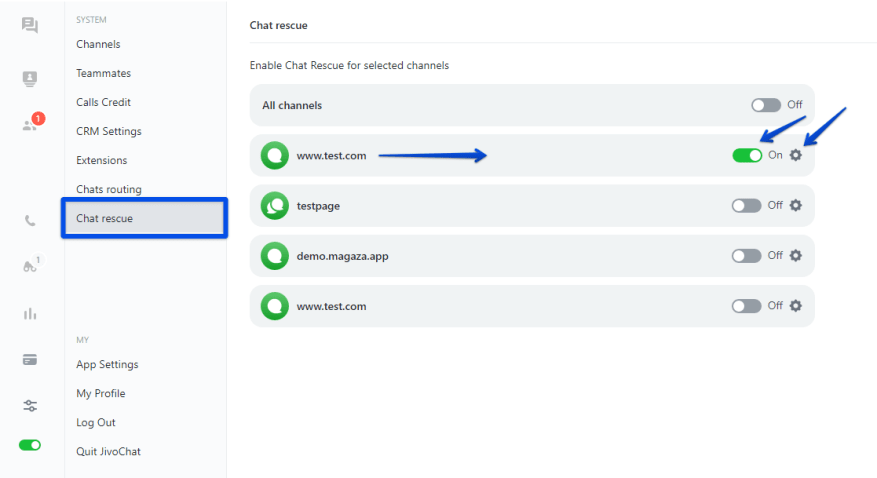 2. Select Chat Rescue in the channel settings and activate the Enable/Disable Chat Rescue for the channel slider.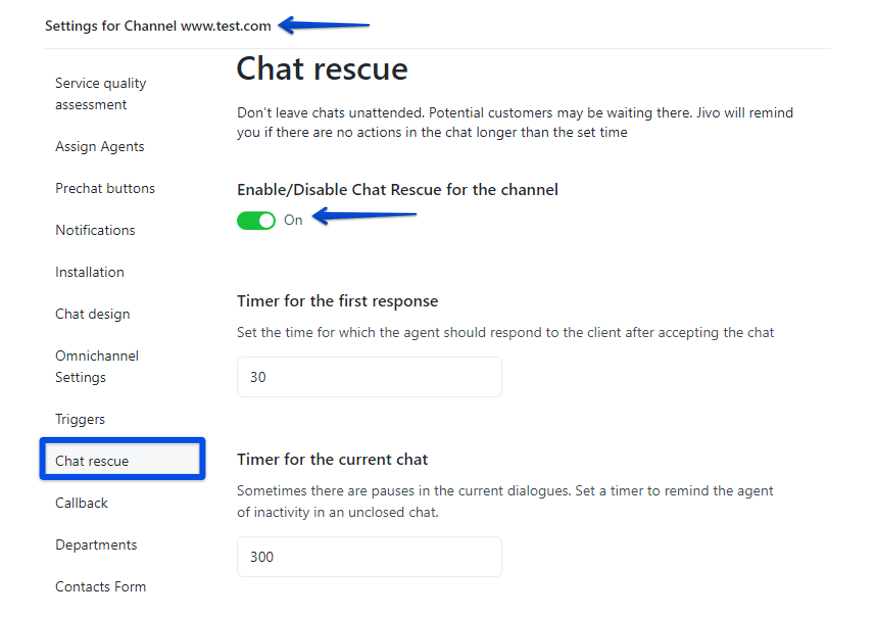 3. In the Timer for the first response field, set the time for the agent to answer the client after receiving the chat (the default time is 30 seconds).

4. In the Timer for the current chat field, specify the time after which the system will remind the agent of the inactivity in the open chat. 

5. Save your changes. 
Now customer messages will not go unanswered!
This feature is available only in our PRO version
Ask in the live chat, we are ready to help around the clock