How to purchase the Professional version of JivoChat
Included for free in plans
PRO
BASE
JivoChat Pro offers extra features that helps to increase the number of chats by an at least 70% if properly used, which therefore helps to increase the number of sales for your company. Besides that, if highly increases the speed and quality of your customer service. If you want to know more about the Pro features, please visit our pricing page or chat with us using our live chat here on our website.
When you register an account on our website, you automatically receive a 14-day trial of our Professional version to test all our Pro features. After that, you can opt to use our basic version (free forever for up to 5 agents online at the same time, but with a lot less features) or purchase the Pro version of JivoChat to continue using all our Pro features.
To purchase JivoChat Pro, please follow the steps below:
1. Access the JivoChat web app or one of our Desktop apps and log in.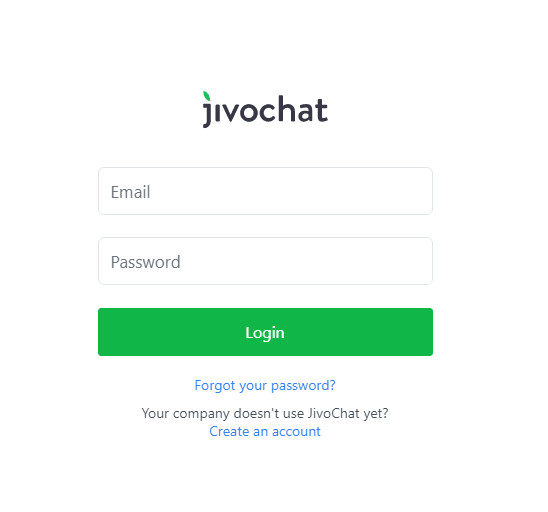 2. After entering the app, click the "Billing" menu and then click to "Upgrade to JivoChat Pro".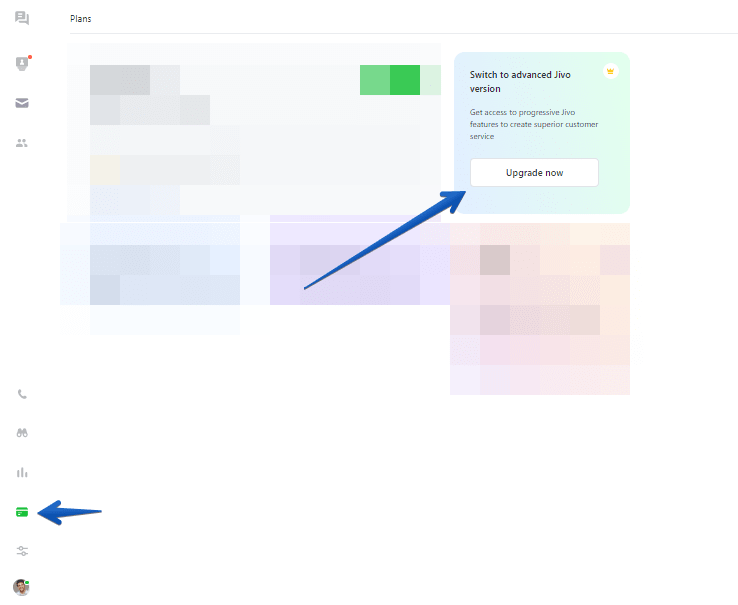 3. Select the desired options.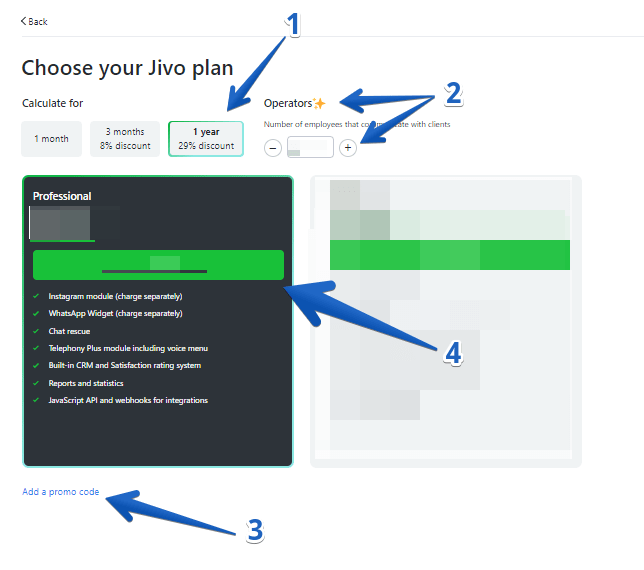 Contract duration of the Pro version;

Enable or disable the auto-renewal option. Available only for specific payment Number of licenses. Please remember that each license is equivalent to one seat for an agent logged in at the same time in the JivoChat app. Each agent can login to 1 PC app (web or Desktop) and 1 mobile app at the same time using the same login;

If you have a discount coupon, apply it here;

Finish the invoice creation and proceed to "Upgrade".
4. Now you'll find the available payment methods for your region. Read the PRO version terms of service next to the "Continue" button and check all the information. Now just pay for the license to activate JivoChat Pro.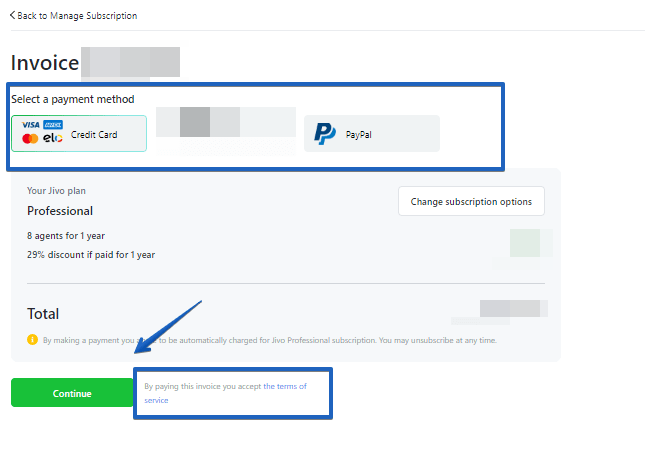 That's it! Now you can enjoy all the advantages of JivoChat Pro and sell a lot more using our professional version on your website!
If you have any questions or issues, please contact our team in the live chat on our website or email us at info@jivosite.com. We'll be glad to help you!
Ask in the live chat, we are ready to help around the clock