Receiving orders from website
Included for free in plans
VIP
PRO
BASE
"Website orders" is a new channel type that allows you to connect the orders collection form on your website to the JivoChat app. Processing orders is now more convenient than ever!
How to connect the channel "Website orders":
Open JivoChat app -> "Manage" -> Channels -> scroll down and choose "Website orders":
Choose option "I have a web form on my site for receiving orders or calls":
Select status and tag that will be assigned to the client when order is created, and press "Connect":
Press "Sent test order" button. The the text and color o the button will change, after that press on "View order":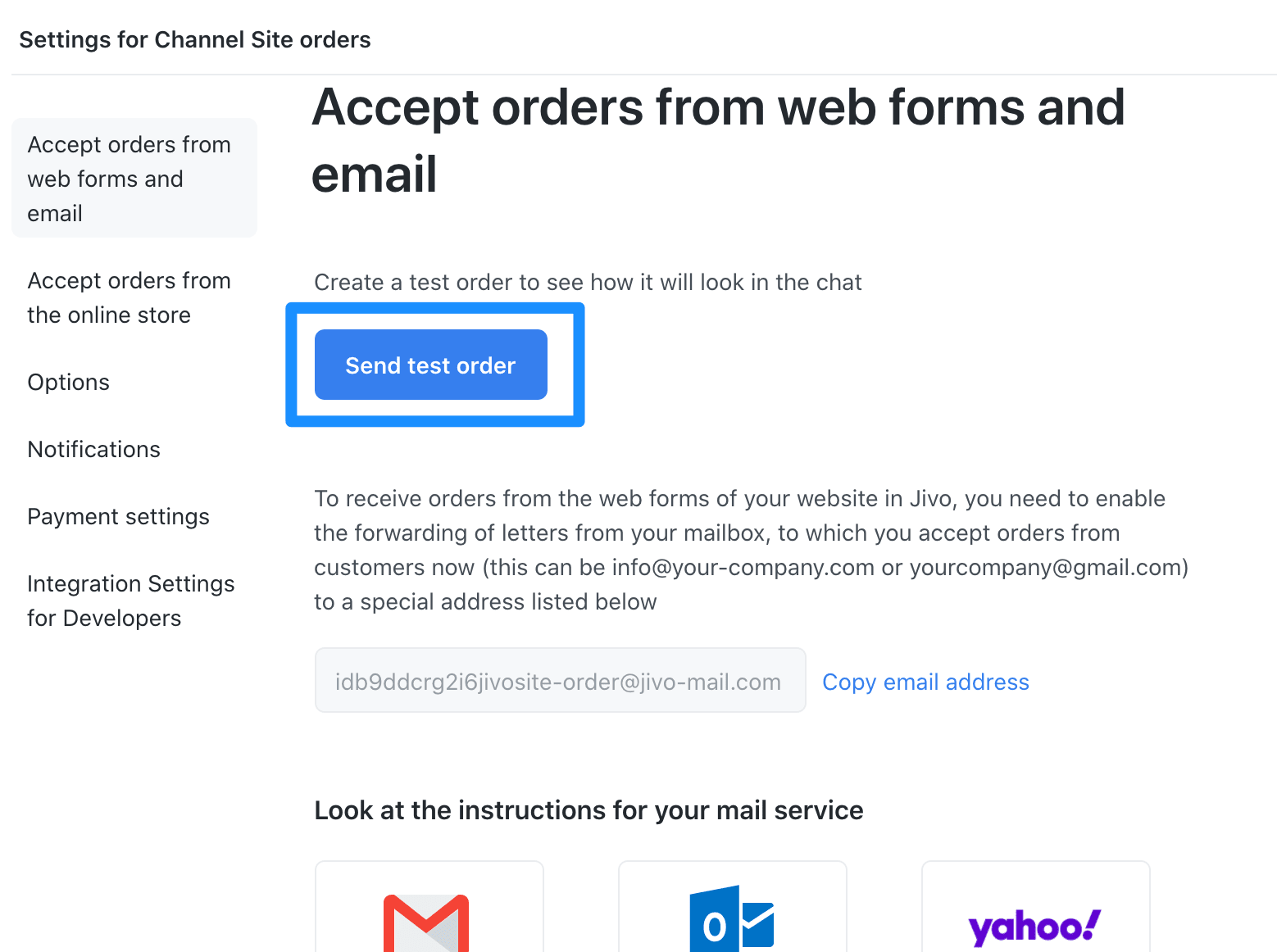 This step will show you how the order looks like in the JivoChat app, what information it contains. Press on "Back to channel settings":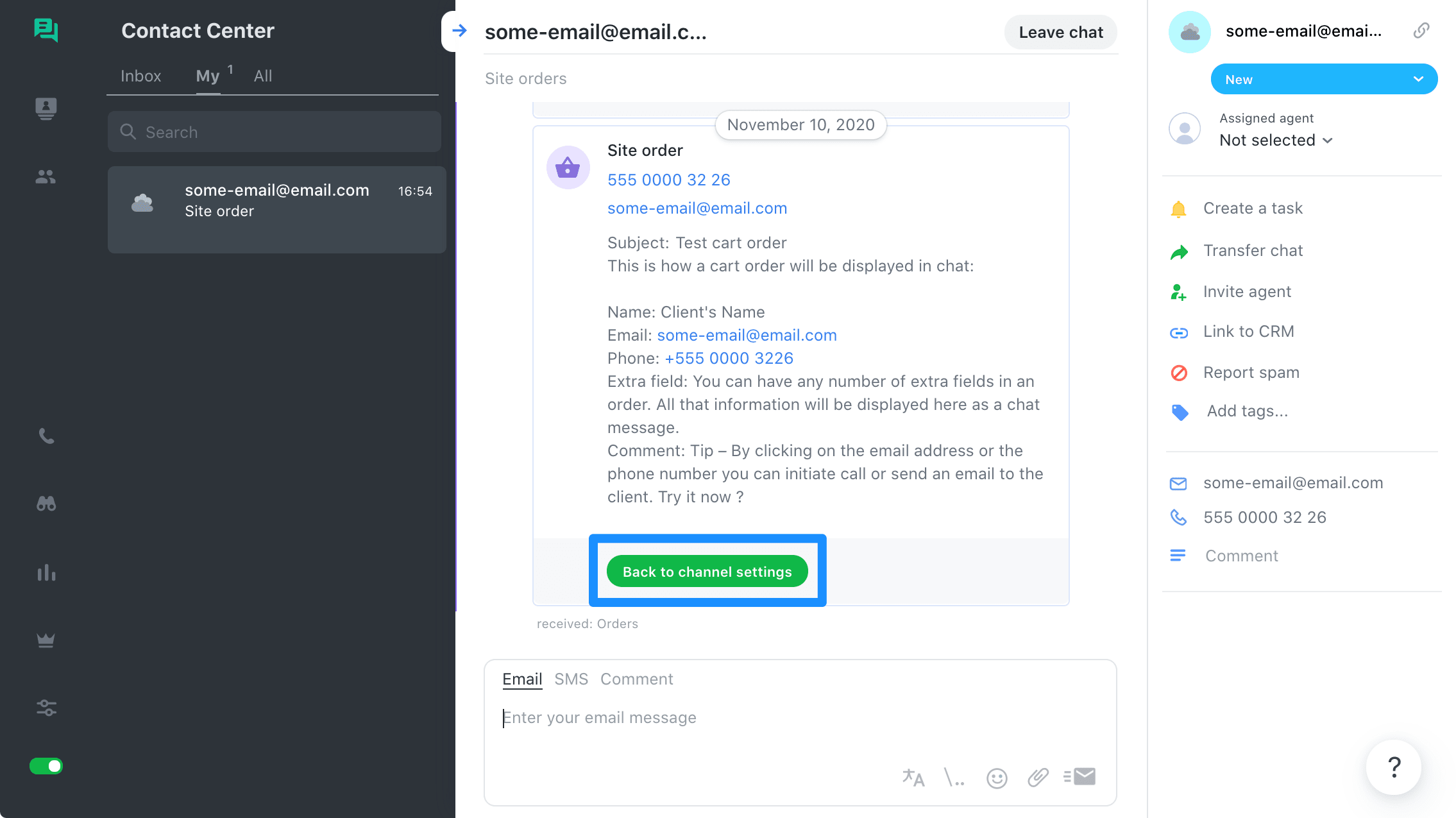 Copy the email address from the channel settings, you will use it for redirecting emails. After that, press on the email client you use with your email: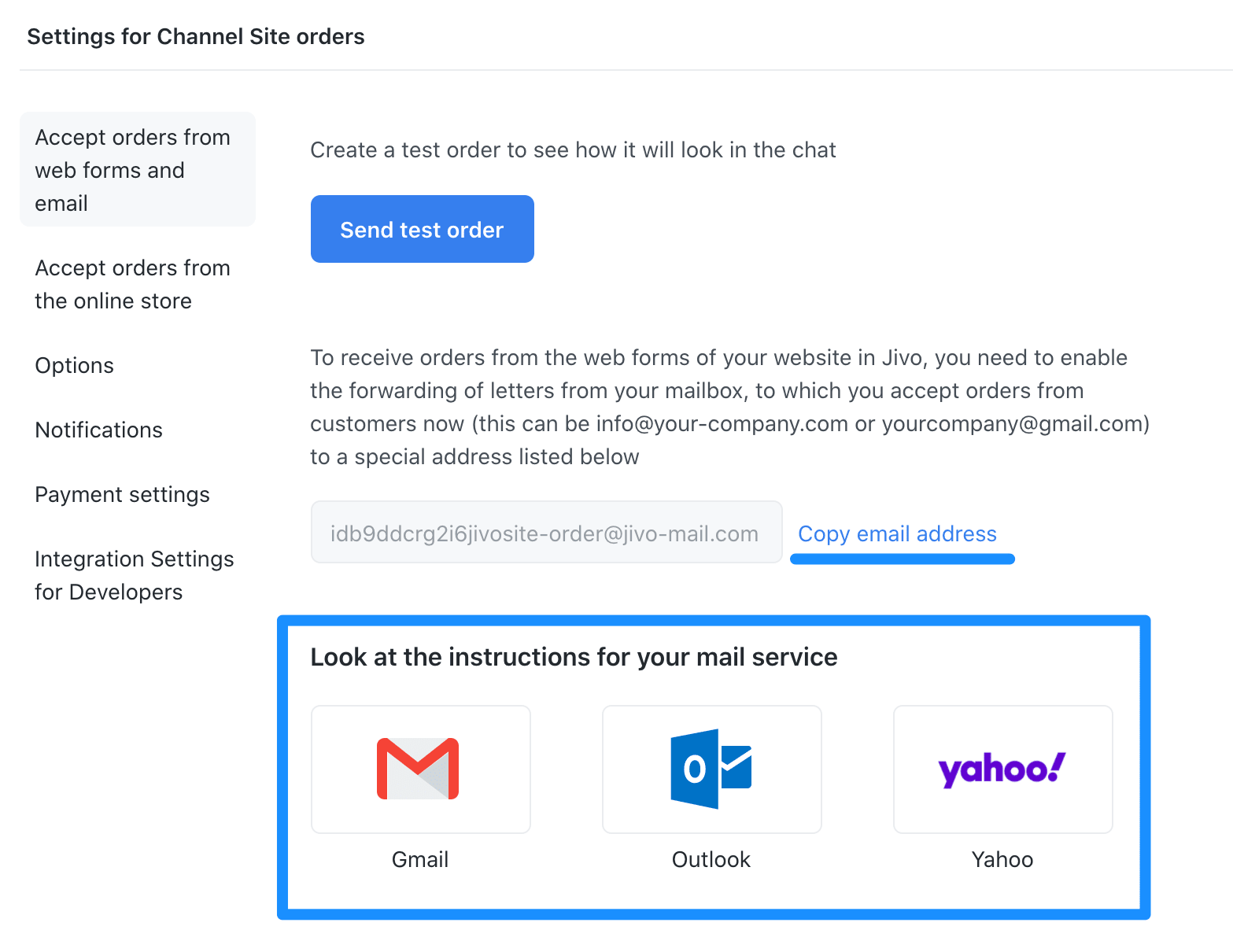 Last step is to set email forwarding. Please use one of our guides:
After that integration is set and ready to use.
When the client will fill in the orders collection form on your website, you will receive a notification in JivoChat app, and alo process the order right in the app.
We wish you a productive day!
Ask in the live chat, we are ready to help around the clock