How to manage the contact form on the chat widget
Included for free in plans
VIP
PRO
BASE
You can ask for the contact information to your visitors "before" or "during" a chat to help generate more leads. This feature is activated as "during chat" by default when you create your JivoChat account, but you can change the settings or disable it in the channel settings on your JivoChat application. Please follow these simple steps in order to do that:
1. Open the JivoChat web app or any of our Desktop apps go to Manage -> Channels -> Settings (under your website channel name).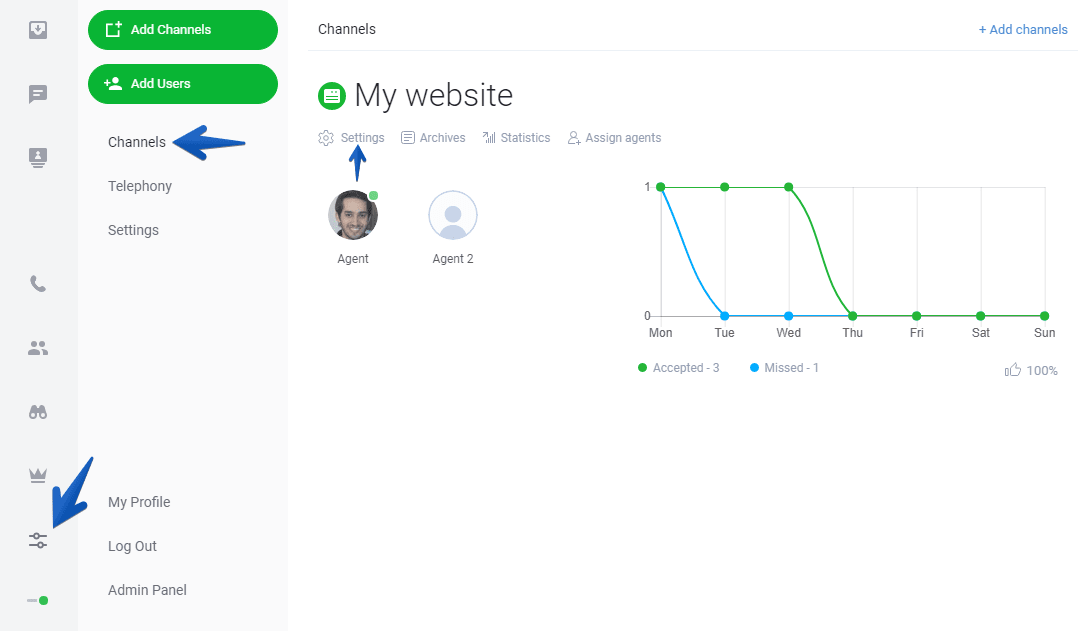 2. Go to the "Contacts Form" menu and check the options we have.
In this menu, you can configure to show the contact form during chat/before chat, show a link inside the chat for the client to connect his social network profile, or you can disable it.
In addition, you can also choose which fields will be shown to your visitors during or before a chat, and which of those will be mandatory (visitors will need to fulfill mandatory fields before being able to start a chat if you are using the "Before chat" option).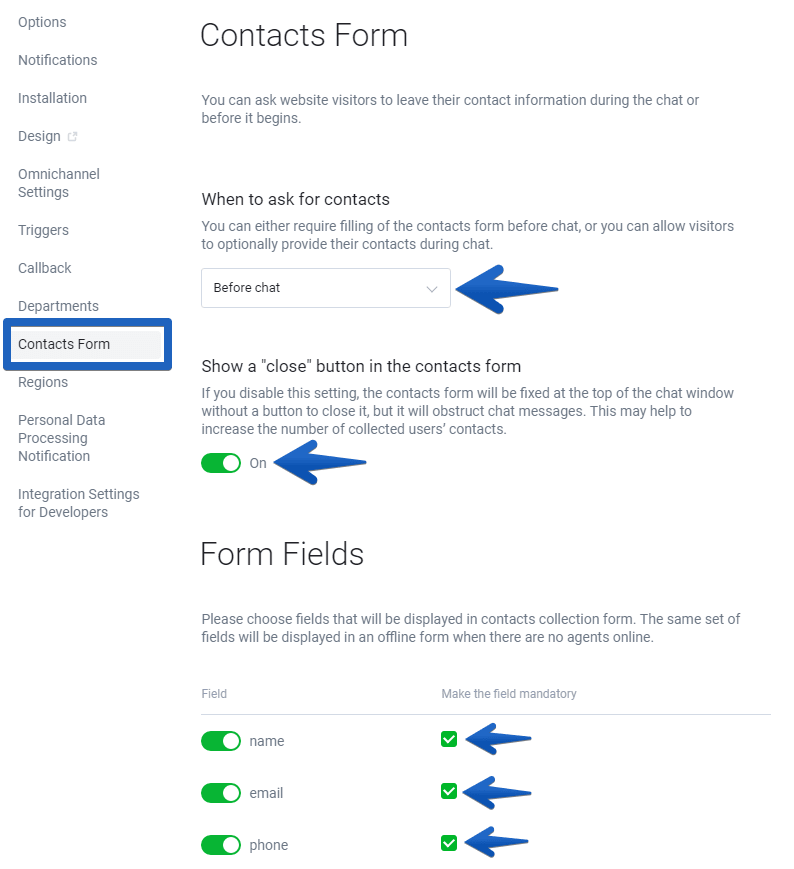 That is all! The settings are automatically saved and you won't miss any contact information from clients anymore.
Ask in the live chat, we are ready to help around the clock