How to install the chat code on BigCommerce
Installing the JivoChat official app on BigCommerce
To install JivoChat on your BigCommerce website, please access your website panel and click on the "Apps" menu.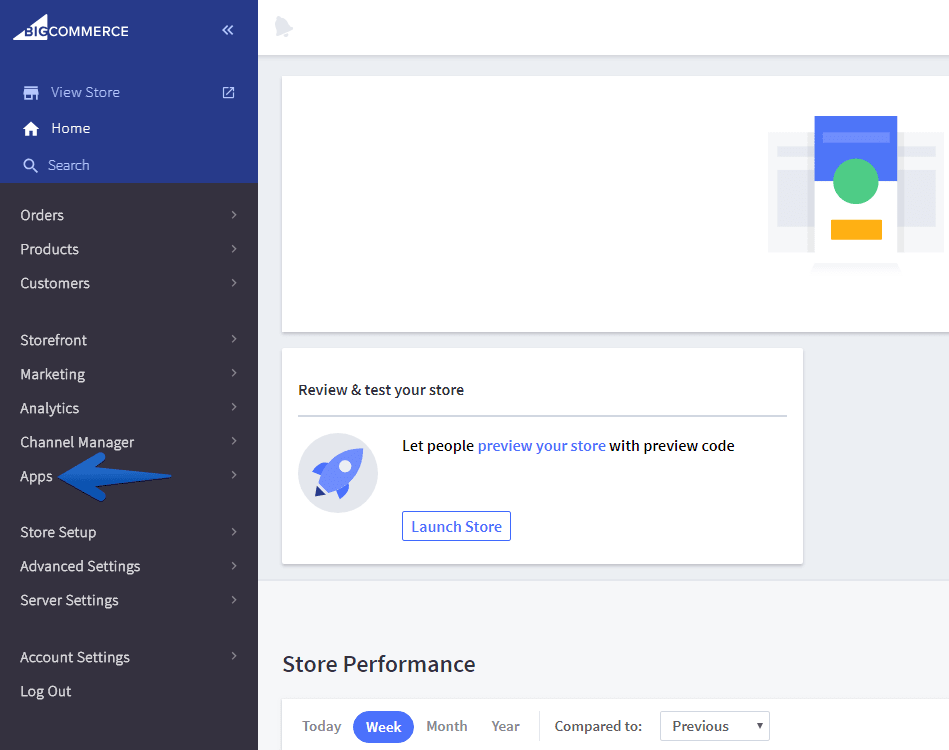 Next, click on the button pointed bellow which will lead you to BigCommerce's Apps page.
Search for JivoChat and click to enter the official JivoChat app page on BigCommerce.
Click the "GET THIS APP" button.

You probably already have a BigCommerce account, so now click on "Log in" and insert your BigCommerce credentials if necessary.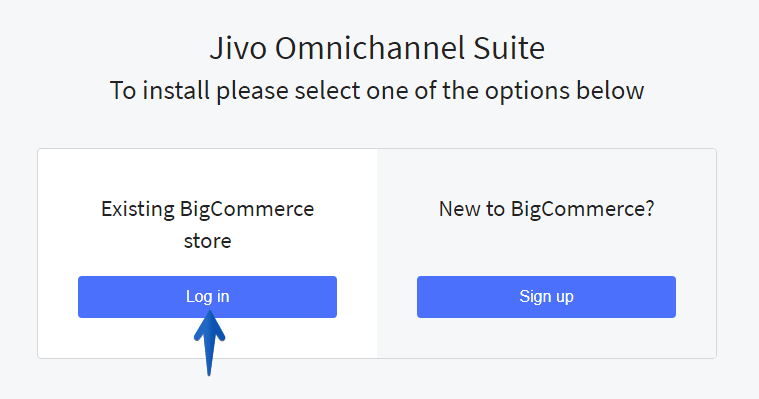 After that, click on "Install".
Click to "CONFIRM" the installation.

Log in with your JivoChat credentials.
If you don't have a JivoChat account yet, please follow THIS TUTORIAL to create your account. You'll notice a installation code will be given to you when you are creating the account, but you can skip this step since our app will automatically install this code for you on your BigCommerce website.
Done! JivoChat has been successfully installed on your website.
To be online and start receiving messages from your visitors, please login on one of the JivoChat agent apps. You can also click to download or access one of our apps from the image below which will appear to you on your BigCommerce website panel.
Check your website and make a test to see how it works. :)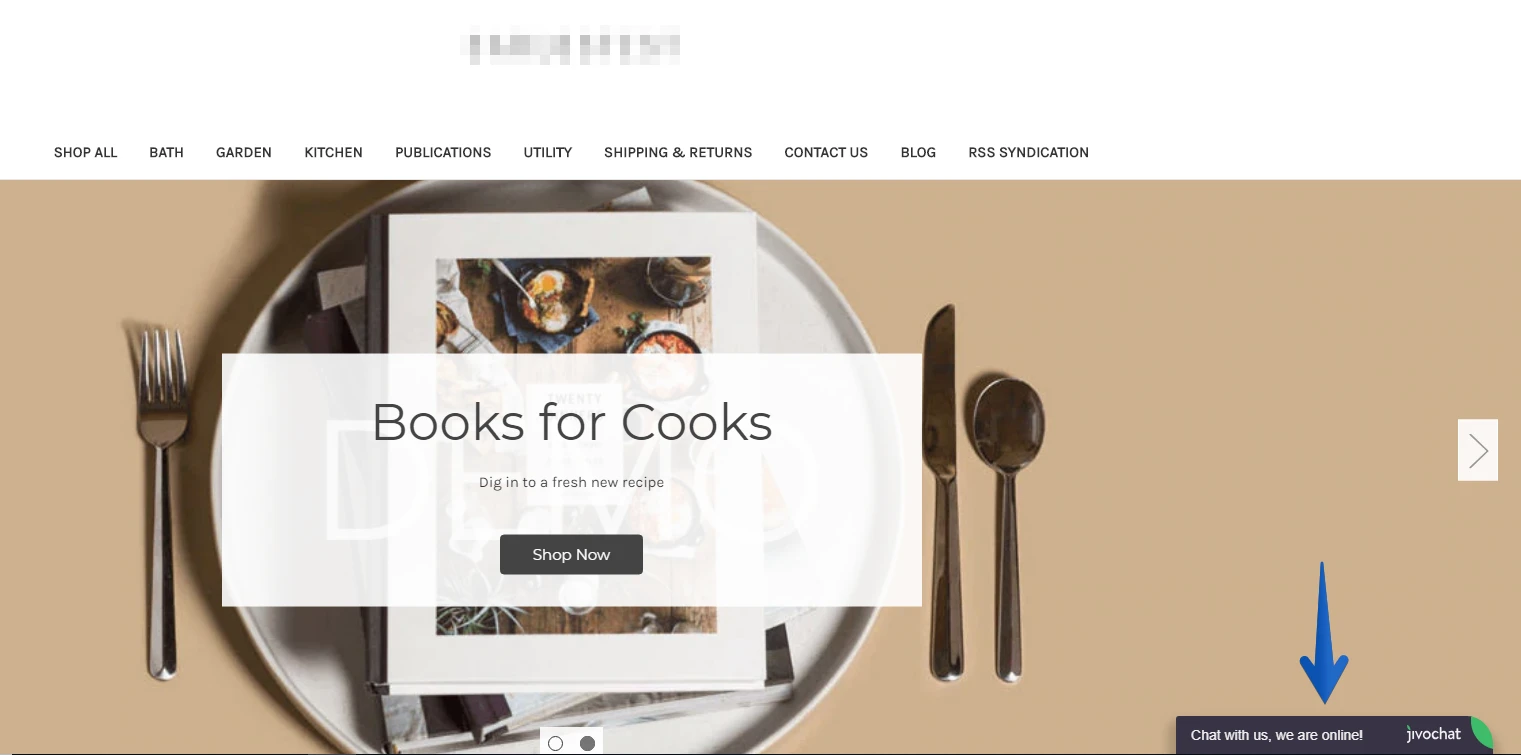 We also recommend checking this tutorial here to learn more about the JivoChat app and how it works.
Ask in the live chat, we are ready to help around the clock