How to install the chat code via Google Tag Manager
Included for free in plans
VIP
PRO
BASE
Please notice that we do not recommend installing JivoChat via Google Tag Manager, because any issues on GTM's service will affect the chat widget as well. If you have any other possible installation method of direct code insertion on the footer or header or your website, please use the other method instead.
If you have Google Tag Manager installed on your website, you can install JivoChat directly from Google Tag Manager's platform in a very quick and simple way, using GTM as the middleman for injecting JivoChat's code on your website.
To install JivoChat on your website via Google Tag Manager, please follow the steps below:
Access the Google Tag Manager panel and go to Workspace -> Overview -> Add a new tag.
Click to choose a tag type and select "Custom HTML".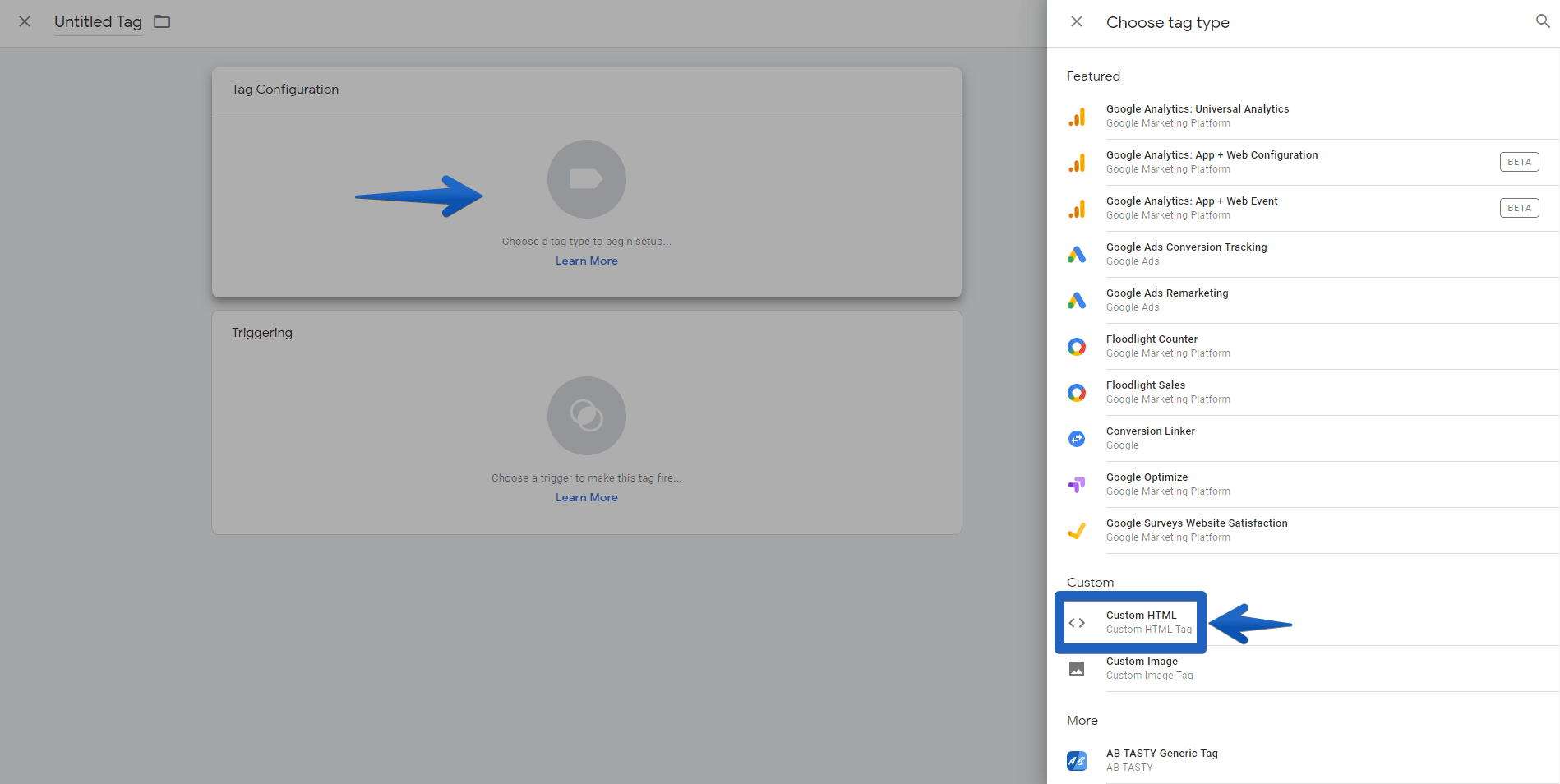 Insert a name for the tag you're creating, paste the JivoChat installation code in the "HTML" field and checkmark the option "Support document.write".
The JivoChat code is available in the JivoChat web app or Desktop app, in the Installation section: Manage -> Channels -> Settings (below your website name) -> Installation. You'll need a JivoChat account in order to access the code.
Scroll down and click to choose a trigger to fire the tag to your website.
Select the "All Pages" trigger and keep the other settings as by default.
Your new tag should look similar to the image below. If everything is correct, click to "Save".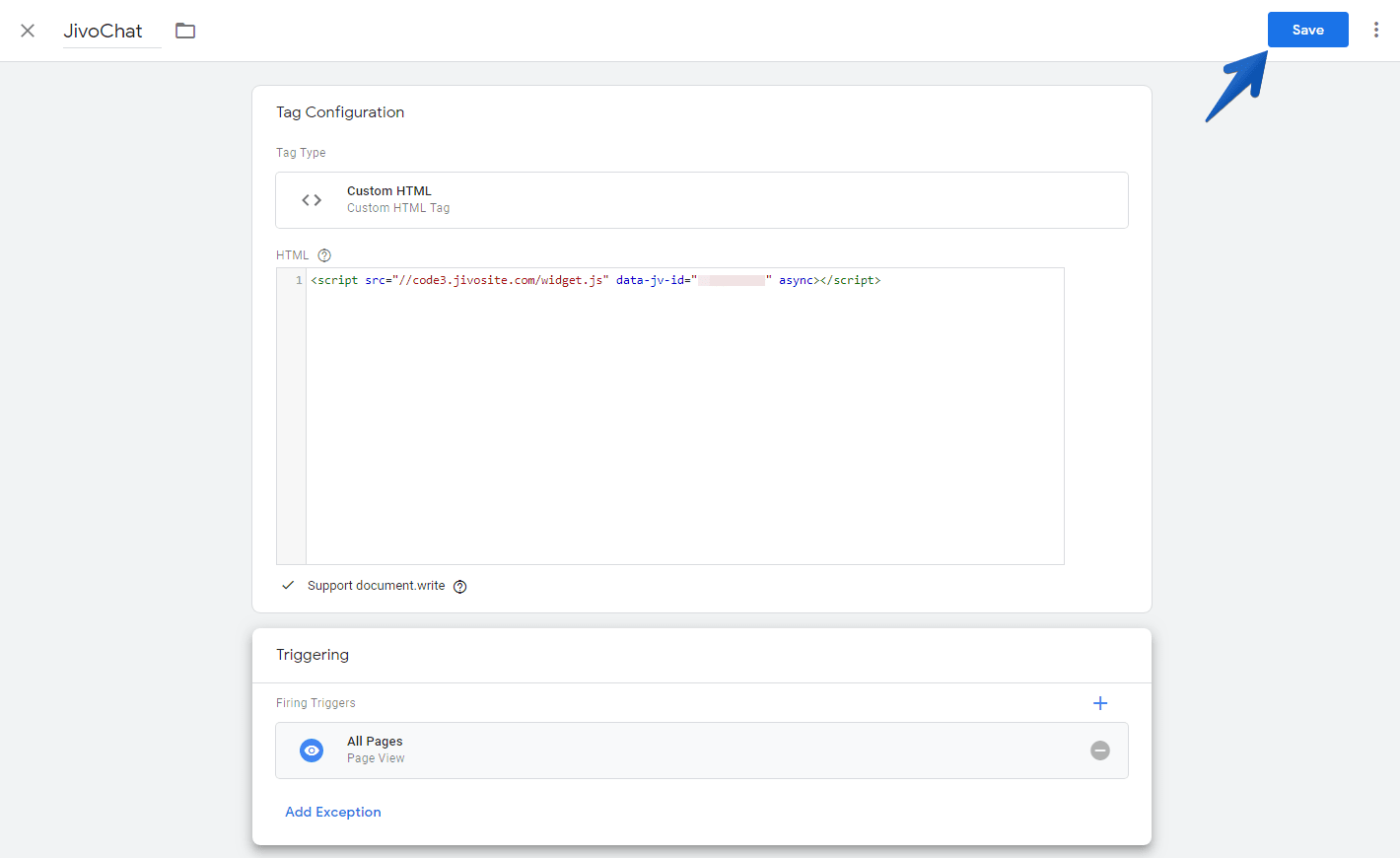 Check if your new tag has been saved in the workspace. Now all you need to do is publish all changes so that the new tag is sent to your website. Click the "Submit" button.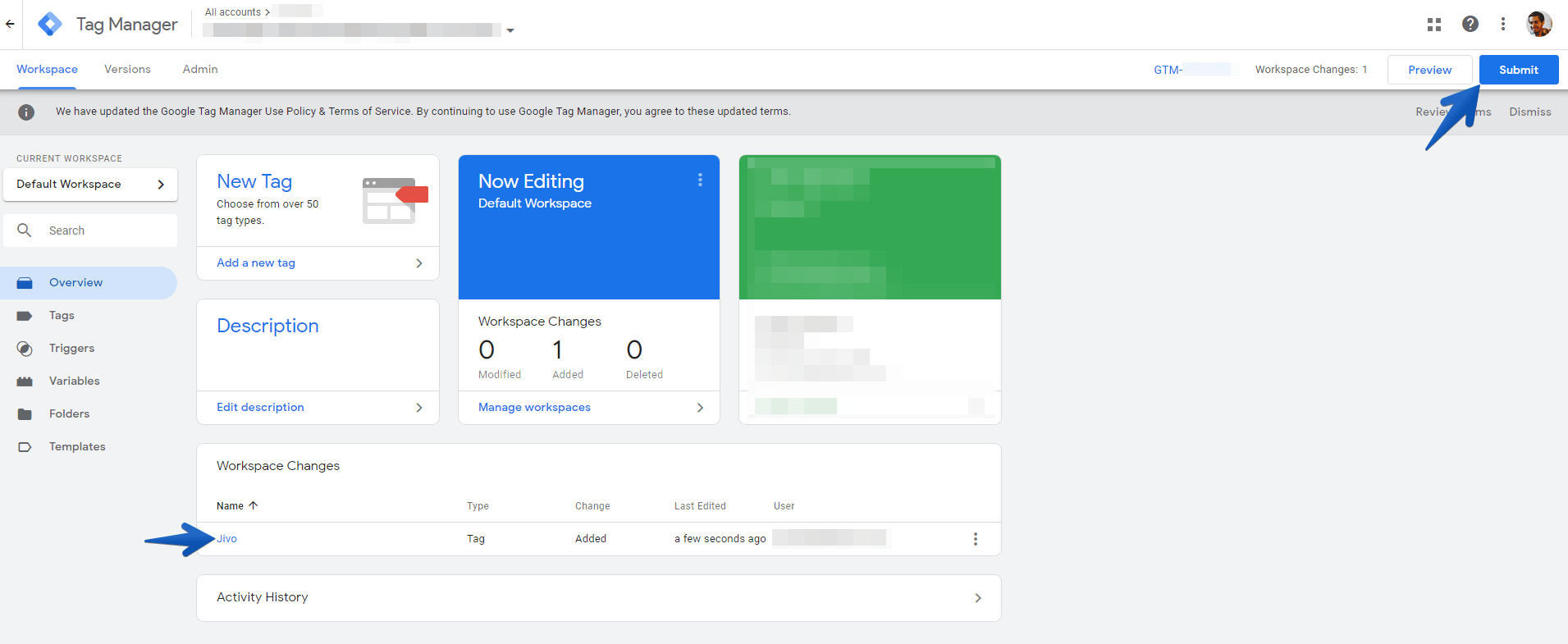 Add a name and description of your preference for the submission and then click "Publish".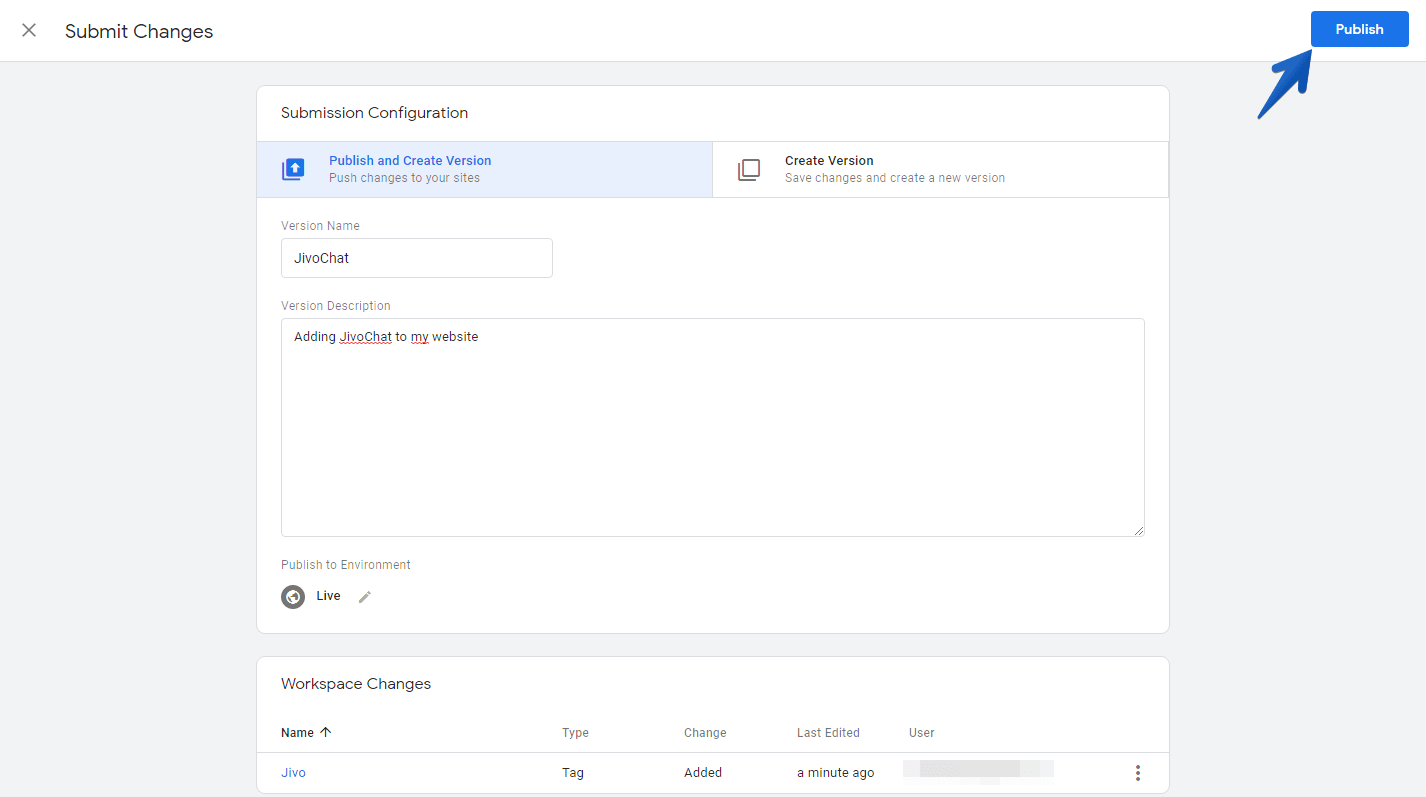 That's it! Within a few minutes JivoChat should be installed and visible on your website.
Now all you need to do is access one of the JivoChat apps and log in to be online and start answering your visitors in real-time.
Ask in the live chat, we are ready to help around the clock