How to set up agent's business hours
Included for free in plans
VIP
PRO
The business hours feature allows you to stay online in the application and appear as offline in the chat on your website. It helps specially to prevent forgetting to logout at the end of your working shift. Even if you forget to logout, this feature will automatically turn the chat to offline mode on your website, preventing cases of unanswered and unhappy clients.
To set up your business hours, please follow the steps below:
1.Open your JivoChat web app or any of our Desktop apps and log in: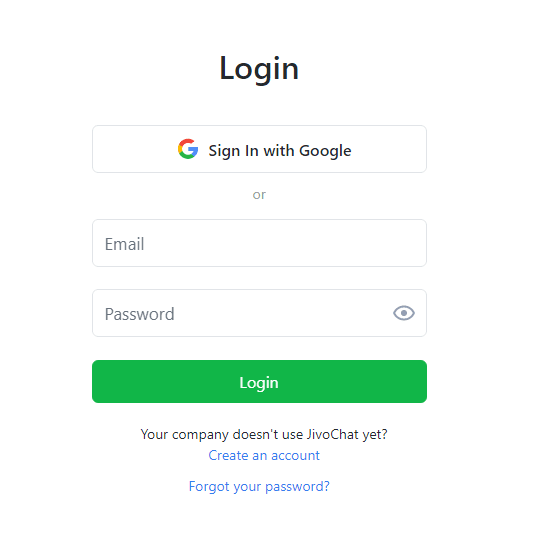 2.After logging in, go to Manage (1) -> My Profile (2) -> Select/Confirm your Time Zone (3) -> Activate and set up your Business Hours (4).
If you're an admin and wants to set up the business hours for all your agents, simply follow the agent's settings tutorial clicking here to access their settings, activate and configure their business hours.
How it works:
When your workday is coming to an end, you'll see a special notification at the top of your JivoChat app letting you know that your shift is almost over and how much time you have left. You have the option to press a button to cancel the automatic offline action and increase your shift by 1 extra hour. This action can be done over and over again in case you want to work for a longer period on a specific day.
When the workday is over, your app will not disconnect automatically but you will not receive any new chats until your next shift begins. You'll be considered as an offline agent on all assigned channels you have, but you'll still occupy a license of the account for as long as you stay logged in the application.
If you have any open chats by the time your shift ends, you may still continue those chats and you'll still appear as online for those specific clients. Therefore, it is very important to close all open chats before your workday is over to prevent unanswered customers.
That's all!
Ask in the live chat, we are ready to help around the clock