How to hide the widget on the website when the agents are offline
Included for free in plans
VIP
PRO
This setting is only available in the PRO version of our service.
To hide the JivoChat widget on your website when no agents are online, open the JivoChat web app or any of our Desktop agent apps and login:
Next, go to "Manage" -> Channels -> Settings (under the website where you want to hide the widget when no agents are online):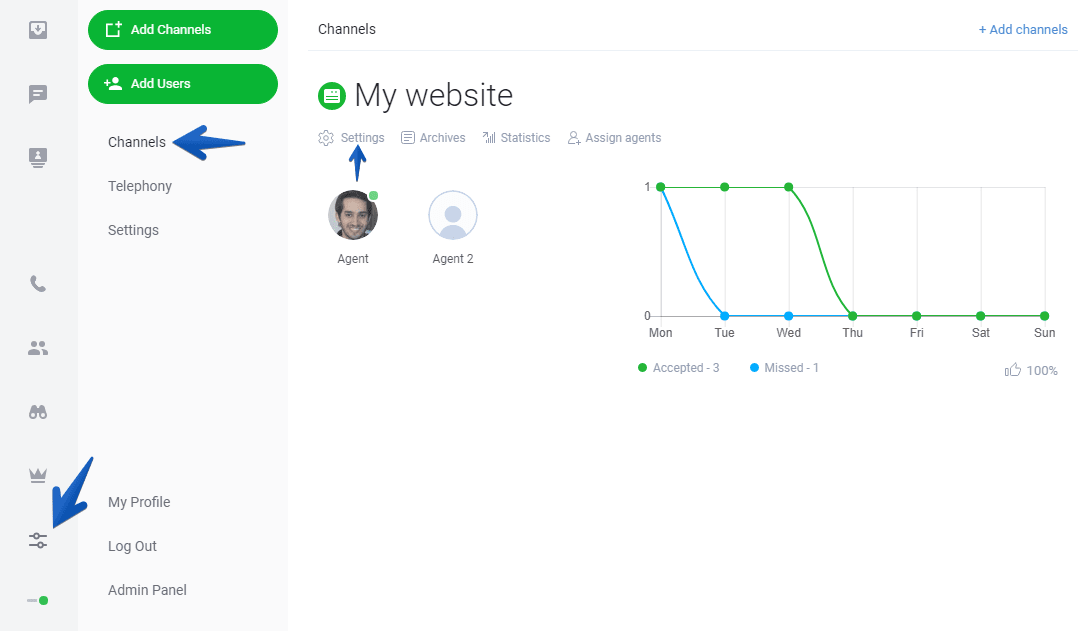 Go to the "Options" menu, and activate the option Hide Widget When Agents Are Offline:
The feature "Hide the JivoChat widget when all agents are offline" automatically hides the widget on a website if all agents are offline or in away mode. If you disable this feature, then an offline form for sending a message to an email will be displayed to your visitors. The default setting is "off".
Done. Now you can close the Settings page and your website will not show the offline form anymore when there are no agents online in the chat.
Ask in the live chat, we are ready to help around the clock