How to set up and customize pre-chat buttons
Included for free in plans
VIP
PRO
This feature is available only in our PRO version
Pre-chat buttons helps to increase the number of chats on your website and speed up the response time.
This feature is a shortcut for visitors to use for starting a chat. After pressing a pre-chat button, the message inside the selected button is sent as a visitor message and a chat is started. We recommend setting up frequently asked questions or subject names as your pre-chat buttons.
To activate/disable and customize your pre-chat buttons, open your JivoChat web app or any of our Desktop apps and go to Manage -> Channels -> Settings (below your website name).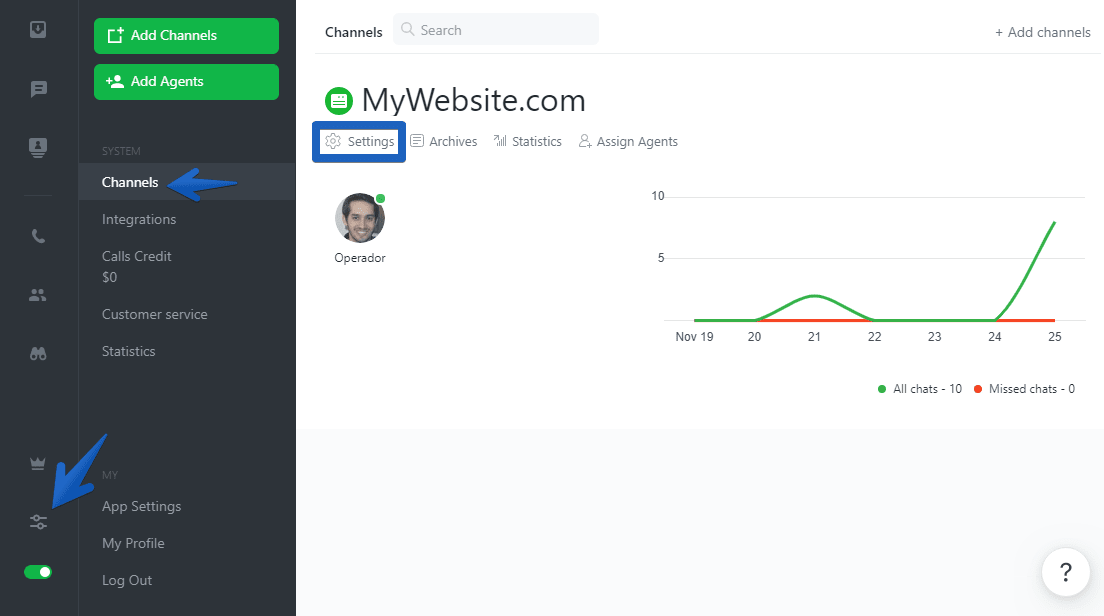 Next, go to the "Prechat buttons" menu. Here you'll find the option activate/disable pre-chat buttons and the existing pre-chat buttons for you to customize. You can have up to 3 buttons and up to 31 characters on each.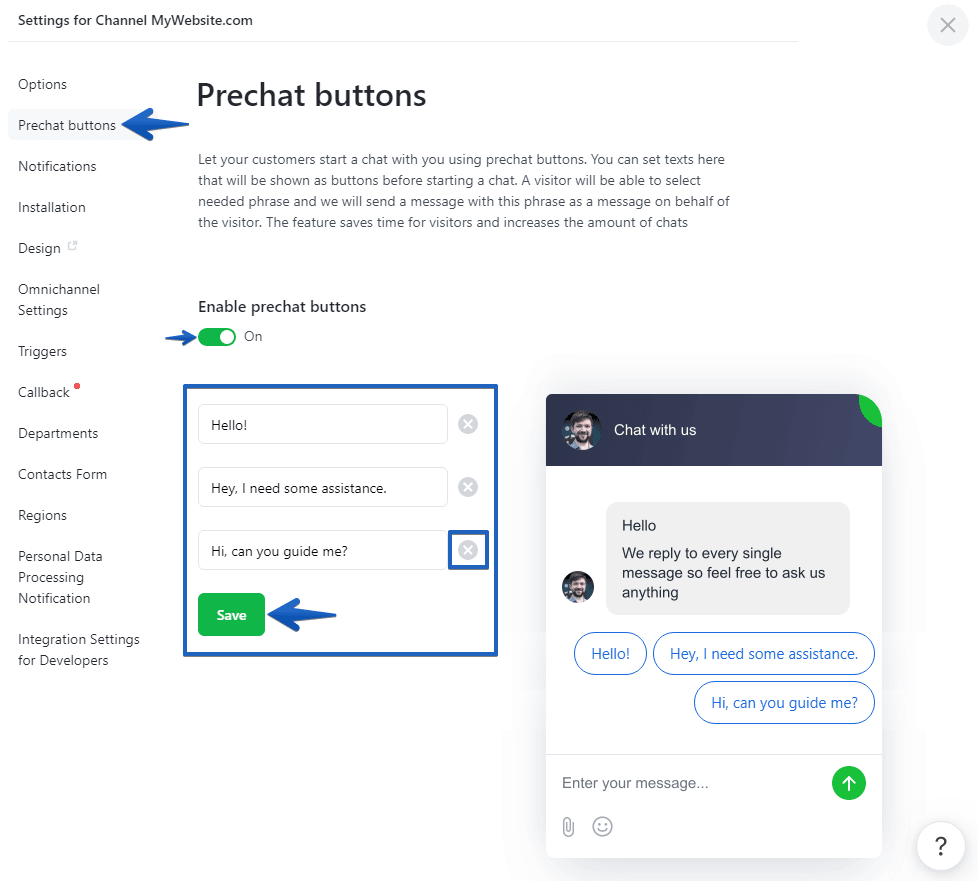 After setting up everything, press "Save".
According to our studies, around 50% of all chats will be started by pre-chat buttons, so don't forget to add a Quick Phrase for each existing pre-chat button so you can answer your visitors as fast as possible with ready-to-use answers. You can also expect an increase in the total number of chats by around 20%.
That's it!
Ask in the live chat, we are ready to help around the clock