How to send and receive SMS in the app
Included for free in plans
VIP
The most popular and commonly used messenger is available in JivoChat from now on! Yep, we mean SMS!
*May include additional costs and number needs to be purchased from JivoChat
Now there is an opportunity for you to send and to receive SMS-messages from your clients directly in JivoChat desktop or web app.
The SMS-message is only one click away from regular one — just switch to SMS input mode in JivoChat app in the chat input field and go for it. The SMS input mode will be available if visitor's phone number is set in contacts — either it was provided by the visitor through the Contact Form or added by you manually.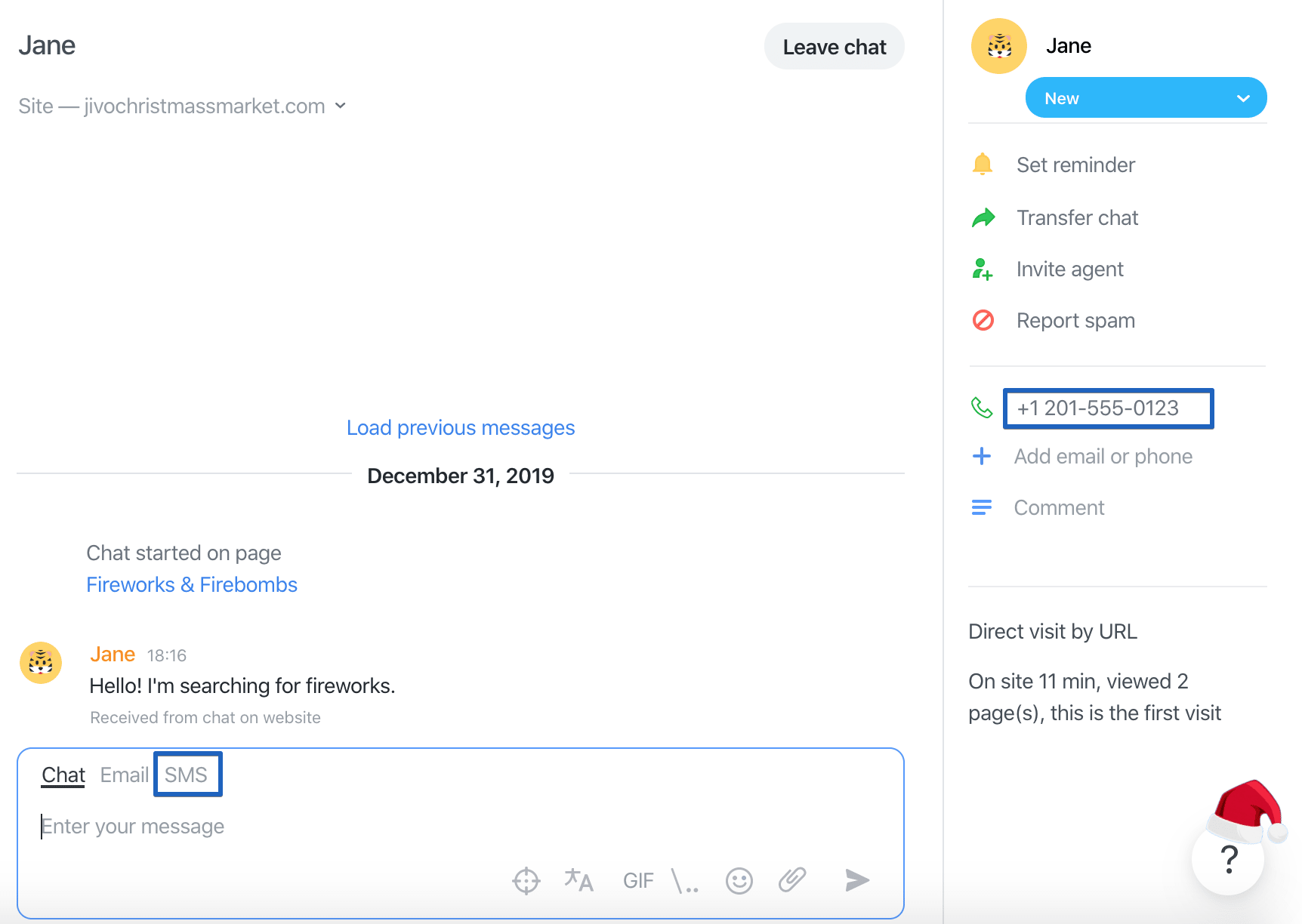 To use the feature it is necessary to connect JivoChat SMS-supported phone number to your account.
How to connect a phone number
Please follow the steps below:
Open the JivoChat web app or one of our Desktop apps and go to «Manage» -> «Add Channels» -> «Phone Number».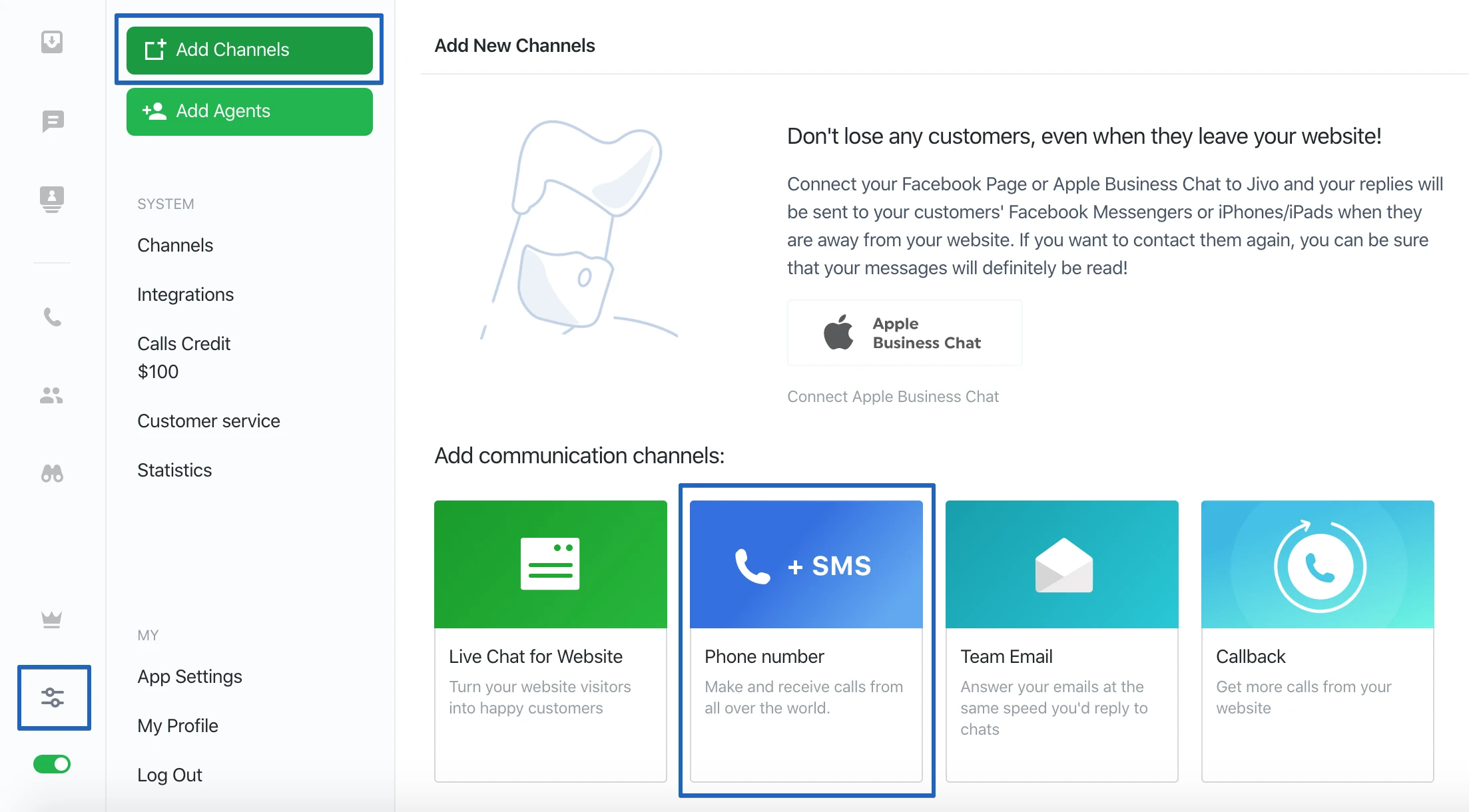 Choose the country, phone number type and your city. Make sure that checkbox right next to "Show only SMS-supported phone numbers" is checked.
Then, press «Connect» (or the «Add credit» button, in case you don't have enough calls credit to purchase a number). Please note that the prices for some certain phone numbers may differ (e.g. Toll free numbers are more expensive).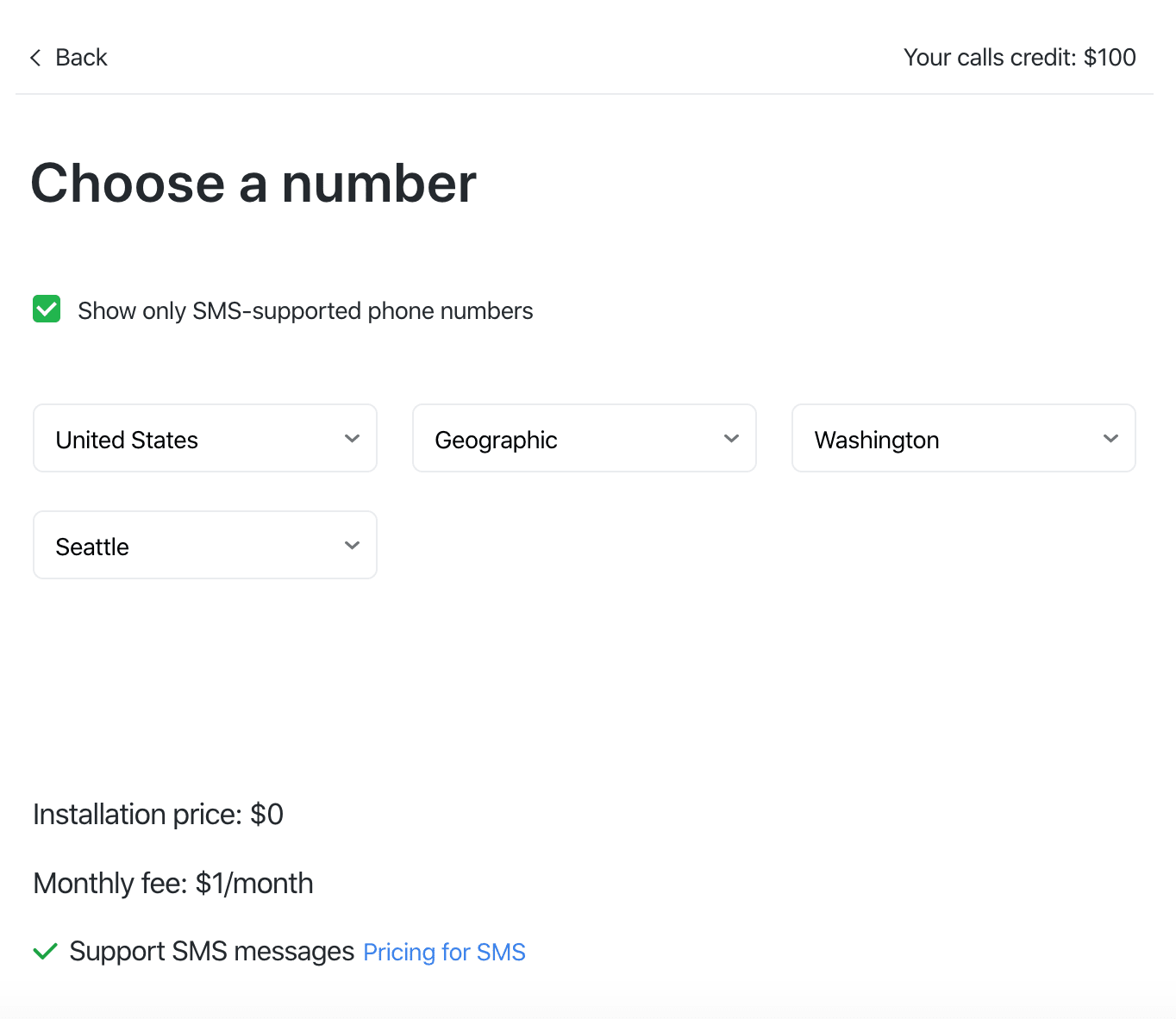 Once the phone number is connected, you'll be redirected to the Phone channel settings, so the final step is to adjust the telephony working time according to your preferences and timezone.

That's it! Now it is available for you to send and to receive SMS-messages in JivoChat.
Feature specificity
The countries that are available for purchase of a phone number with SMS-support: Austria, Australia, Belgium, Canada, Denmark, United Kingdom, Israel, Poland, Russia, Sweden, USA, Vietnam.
Here are the types of the numbers for each country that are support the SMS feature:\
Austria, category MOBILE
Australia, category MOBILE
Belgium, category MOBILE
Canada, category GEOGRAPHIC, states: Alberta, British Columbia, Manitoba, New Brunswick, Newfoundland and Labrador, Nova Scotia, Ontario, Prince Edward Island, Quebec, Saskatchewan
Denmark, category MOBILE
United Kingdom, categories MOBILE and GEOGRAPHIC
Israel, category MOBILE
Poland, category MOBILE
Russia, category MOBILE
Sweden, category MOBILE
USA, category GEOGRAPHIC, states: Alabama, Arkansas, Arizona, California, Colorado, Connecticut, District of Columbia, Delaware, Florida, Georgia, Iowa, Idaho, Illinois, Indiana, Kansas, Kentucky, Louisiana, Massachusetts, Maryland, Maine, Michigan, Minnesota, Missouri, Mississippi, Montana, North Carolina, North Dakota, Nebraska, New Jersey, New Mexico, Nevada, New York, Ohio, Oklahoma, Oregon, Pennsylvania, Rhode Island, South Carolina, South Dakota, Tennessee, Texas, Utah, Virginia, Vermont, Washington, Wisconsin, West Virginia, Wyoming.
USA, category SPECIAL, states: Alaska, Hawaii
Vietnam, category MOBILE.
One SMS message length is up to 160 latin characters.
Prices for one message: Inbound - $0.012
Outbound/National - $0.0068.
The prices for sending SMS in different countries may vary. You can see the detailed pricing here: link.
Ask in the live chat, we are ready to help around the clock