How to initiate a WhatsApp chat with contact information
In this tutorial we will teach you how to initiate a conversation in WhatsApp from JivoChat.
Do you have the number of a customer and you would like to start a conversation with them via JivoChat?
This feature works the same way as in your mobile phone. Just go to the desktop or web version and login into your account.
Go to "CRM" -> "Clients" -> and select the option "Add new client":
Now you will need to add date from your client. Please add name, email and most importantly the phone number including the country code as +1 1234564789.
Select the WhatsApp channel and save.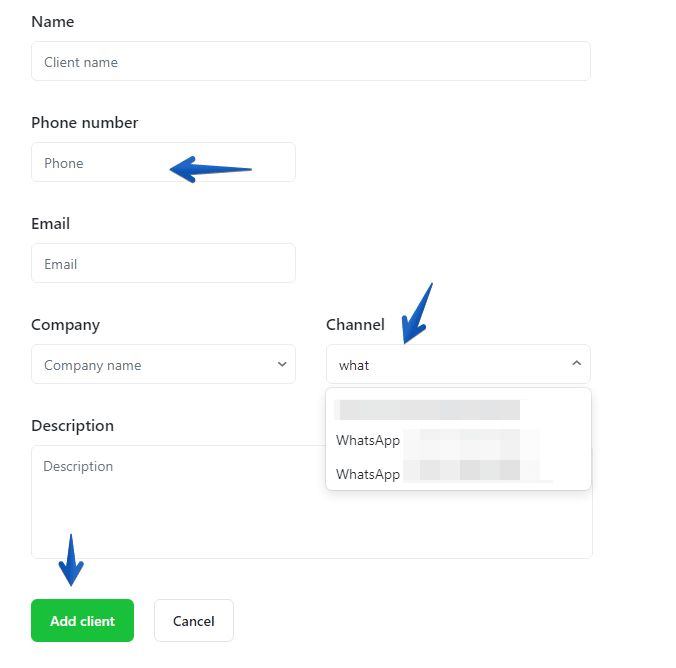 A new chat will be opened and you will see the option to start a chat:
Now just select the WhatsApp option and then click on the button to send a template message:
For more information about adding template messages and how do they work, please check our tutorial here
That is all! Have a wonderful day!
Ask in the live chat, we are ready to help around the clock